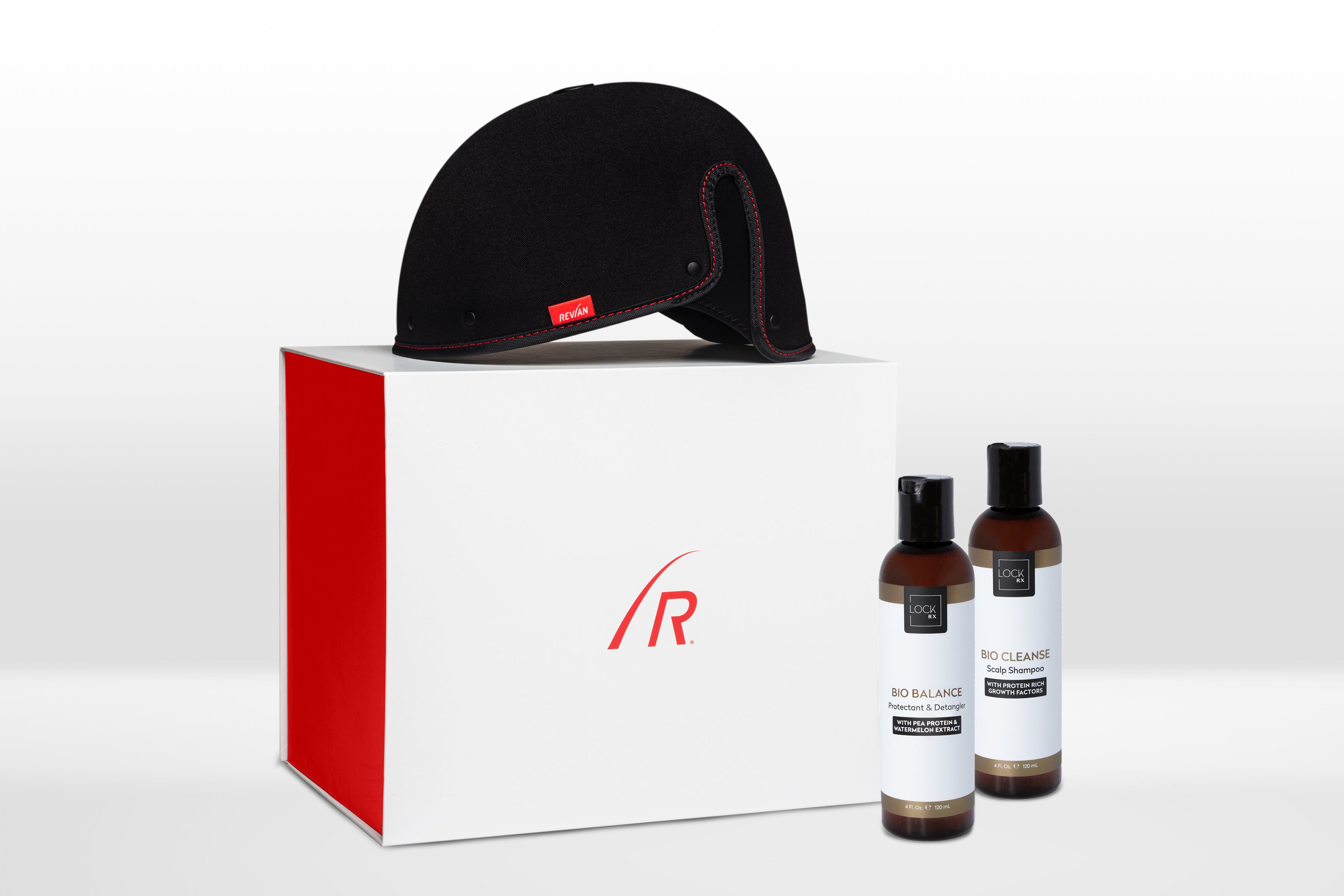 About REVIAN: The Revian Red System is a Class II FDA regulated non-invasive, hands-free medical device operated by mobile app for 10 minutes daily to promote hair growth. The LED therapy consists of two light wavelengths which, when used as directed, increase blood flow, helps to reduce inflammation, and inhibits DHT production, which provides the right environment for hair growth for both males and females. The mobile app encourages compliance and runs on all mobile devices operating iOS versions 11.0 or higher and Android 9.0 or higher. Internet or wireless network connectivity is required. Light Hair Therapy works by penetrating the scalp to bio stimulate hair follicles.
About BIO CLEANSE: BIO CLEANSE is no ordinary shampoo. This sulfate-free scalp cleanse is a specially formulated, protein rich mild plant-based cleanser containing growth factors for use during treatment of hair thinning and loss. BIO CLEANSE creates the most protein rich environment for ideal nourishment for the scalp and for hair growth. BIO CLEANSE works to remove cellular debris, product, and sebum buildup from the scalp and around the hair follicles, to purify with essential oils, and to stimulate and prepare the scalp for at-home scalp treatments, including light therapy.
About BIO BALANCE: BIO BALANCE is a hair protectant and detangler made with organic compounds. BIO BALANCE helps to balance the scalp microbiome and protect against UV damage while creating the best environment for healthy hair growth. BIO BALANCE works best with Light Therapy to prevent dry, flaking and itching scalp while maintaining a moisture balance in the hair shaft. BIO BALANCE protein messengers help keep hair anchored in the scalp to help prevent hair loss and block DHT against follicle miniaturization. BIO BALANCE defends against breakage, and adds visible body and volume to hair.
REVIAN Scalp Health Bundle
This Revian Scalp Health Bundle includes:
LOCKrx BIO CLEANSE, 120 mL; LOCKrx BIO BALANCE, 120 mL; Revian Red System.
Use code "hair" at checkout and get this scalp health bundle for $895, a savings of more than $560! 
Code for discount: hair
Discount of $664 will apply at checkout. Total price before tax of $895 will apply to order. 
Availability: In Stock
$1,559.00