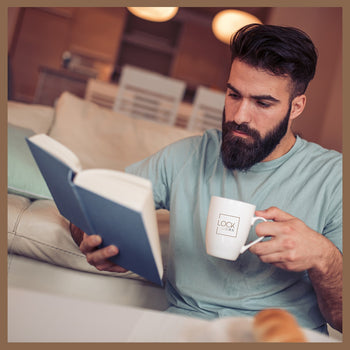 Struggling with hair loss and losing hope? You're not alone. A 2015 article by The Hair Society revealed that approximately 21 million women and 35 million men suffer from losing their locks. Hair loss can begin as early as age 35, and the once taboo subject of hair loss has, in recent years, been brought to surface by celebrities who have shared their own hair loss worries. We've compiled a list of 10 hair loss books that will help guide you in the right direction.  
1. Hair Loss: Options for Restoration & Reversal - Gustavo J. Gomez
Dr. Gustavo Gomez began his own hair restoration journey 25 years ago when he tried experimenting with a multitude of balding prevention recommendations. Gomez was then inspired to educate the public about the causes of hair loss, the effectiveness of different treatments, the historical perspective of hair loss, and more. This comprehensive book leaves no hair unturned and is an excellent tool for both men and women struggling with hair loss.
2. The Science And Art Of Hair Restoration: A Patient's Guide - Patrick C. Angelos
In The Science and Art of Hair Restoration, Dr. Patrick Angelos clears myths about hair restoration and guides both male and female readers to help them look their best. He covers the causes of hair loss, nonsurgical and surgical options, special treatments for women, and emerging technologies. This book will give you an in-depth understanding of hair loss and help you get the results you need.
3. Hair Loss and Replacement For Dummies - William R. Rassman & Robert M. Bernstein
If you're looking for a more simplistic book that still lays out all the info for you, this one will do the trick. Hair Loss and Replacement for Dummies breaks down the pros and cons of hair thickening techniques, explains how to determine if you're a good candidate for transplant surgery, and assesses costs of restoration options, among many other things. This book is a good resource to consult before you decide on a treatment.
4. HairScience: Grow, Keep, and Boost it Now - Melissa M. Toyos, MD
Dr. Melissa Toyos, an expert in cosmetic surgery and beauty and a SmartGraft physician, shares her knowledge of both surgical and non-invasive techniques in this book. A great read for those looking to halt hair loss and initiate new hair growth.
5. How to Beat Hair Loss: The Complete Guide to Surgical, Medical, and Alternative Treatments for Hair Loss - Antonio A. Armani
New to hair loss? Look no further. This book explains the latest surgical, medical, and alternative hair loss treatments in great detail without overusing complicated medical terms. While it's full of
information, it has been reviewed as very easy to read and great for those beginning their hair loss journey research.
6. The Microbiome Solution: A Radical New Way to Heal Your Body from the Inside Out – Dr. Robynne Chutkan
The gut has, in recent years, been referred to as the second brain. Increasing research points to gut health as the leading causes of hair loss, emphasizing the importance of a healthy gut microbiome. Dr. Robynne Chutkan highlights the health benefits of eating clean and supporting overall health through supporting the digestive tract. Reversing the damage of our Western Diet through prebiotic and probiotic support, this book offers hope and healing to those seeking answers to the source of hair loss.
7. The Modern Rapunzel: Natural Secrets for Ending Hair Loss (and Other Miracles) - Jeanne Powers
This read is perfect for women and men who struggle with damaged, dry, and lifeless hair or hair that is falling out too much. Jeanne Powers experienced all of these issues herself, which allowed her to share this valuable advice without the use of complex terminology. Some topics include natural, non-chemical products to grow your hair back, how to deal with hair loss due to stress, and specific actions to take that will help grow longer hair.
8. A to Z Book of Natural Hair Loss Solutions - James M. Merritt Jr.
Hair loss is different for everyone and products/treatments vary in effectiveness for each person. That's why James Merritt Jr. made sure to describe a wide variety of solutions and the science behind them. The book includes the most effective preventatives, why they work, how to use them, and where to get them.
9. The Ultimate Hair Growth Guide: Recover from Hair Loss. Regrow Bald Spots. Fill in Thin Areas - Abi Faniran
This guide includes an in-depth breakdown of hair loss solutions that have been tested and proven to work. It includes over 15 techniques, easy to follow recipes, progress pictures, and a ready-made regimen. If you are looking for natural hair care tips and an interesting read, add this book to your list.
10. It's Only Hair: Hair Loss Help and Humor - Christine M. Wevik
Last but not least, we have a fun self-help book that covers all types of hair loss, causes and treatments, and the psychological impacts of balding. It's Only Hair is uplifting, humorous, helpful, and let's you know that you're not alone in this.
A recent ISHRS practice census survey revealed a 157% increase in patients seeking hair loss solutions. Hope is not lost, but it may require some research to get to the root of your hair loss concerns. From the causes of hair loss, to natural remedies and surgical solutions, these books will give you all the information you need to get growing.